Alumni & Friends
We reach higher heights but our roots always remain in our almamater. With time they grow deeper and provide us with nourishment and strength to stand and face the storms of this turbulent life.
It is a place where we can continue to be a care free child like for ever.
Our almamater has given us the wonderful gift of classmates. Our almuni club is an attempt to give this relationship a fresh lease of life. Like proverbial old matured wine, classmate relationship becomes more spirited with age, let us meet at these cross roads.
In the twilight of memory, we shall meet once again, We shall speak again and you shall sing me a deeper song;
If our hands meet in dreams again, we shall make another paradise in the sky.
As usual, once again, our graduates have posted outstanding pass in screening test of MCI, as per results published in Sept 2016.

For detail list, names and addresses of SSR Medical College MBBS Graduates, click: Quick Links / Alumni List.

Click Below Image to View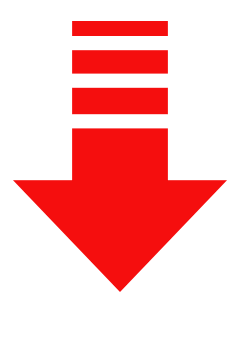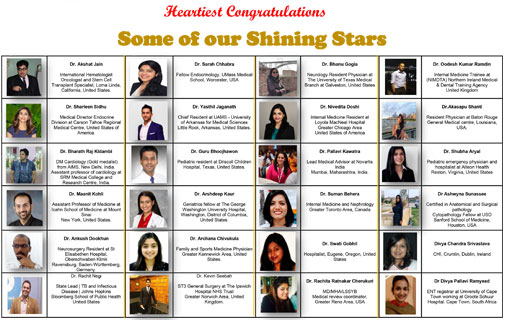 List of Final Part II M.B.B.S. students November/December 2014
TITLE
NAME
1
MR Amir Khan
Mishall Ibrahim Sheriff
2
MSAuckel
Leena
3
MSAujeet
Dushala
4
MSBetchoo
Prabhavna Ayushi
5
MSBhugaloo
Bibi Shaguftah
6
MRBisnathsing
Luvnish
7
MSBisnatsingh
Hena
8
MSBissessur
Pritiswary
9
MRBoykunt
Shyam Kumar
10
MRBuchoo
Yogesh
11
MSBuchoo
12
MSDabee
Bhumika Devi
13
MRDabee
Rana Kumar
14
MS
Deepam Jyoti
15
MDauratS
Marie Dominique
16
MSGenave
Marie Antoinette Julienne
17
MSGobin
Devishka
18
MSGujadhur
Vaydehee Amrawtee
19
MRHemraj
Vishant Sarvajeet Kumar
20
MRJhugroo
Poojdev
21
MRJhurkut
Vashista Sharma
22
MSJuggoo
Chaya
23
MSJugon
Noor Zaynah
24
MRKaderbaccus
Mohammad Alfaz
25
MRKurrumchand
Vidoushanand Puthee
26
MSLegris
Marie Jenny Christabelle
27
MSLotun
Bhavna
28
MRMadhou
Ashish
29
MRMangroo
Akshay Anand
30
MSMoosa
Sabeeha
31
MRNaranbhai
Nitesh
32
MSNeermul
Janita
33
MSNowbuth
Henna
34
MSOree
Gaitree Devi
35
MSPeerally
Bibi Sakina
36
MSPittea
Dreeti
37
MSPrayag
Kamakshi Sneha
38
MRRajoo
Jashin
39
MSRamrichia
Shesta
40
MSReejhaw
Vanusha
41
MSReekoye
Deevya Darshani
42
MRRumzan
Ahmad Reza
43
MRSeeruthen
Ahtish
44
MSSharda
Poorva
45
MSShayamalia
Chitra
46
MSSheik Fareed
Yushreen
>
47
MRSohatee
Akshay
48
MRSonne
Kamal
49
MSSoobye
Nahdiyyah
50
MSSoojhawon
Ashveena Rye
51
MRSoowamber
Nilesh
52
MRSreebhahun
Satish Chandra
53
MSSummah
Dhenu Priya
54
MSToocaram
Swetabye
55
MSChoony
Raghinee
56
MSDoorga
Divya
57
MSRamen
Tammana
58
MRSewchurn
Arunkumar
59
MRSoobhug
Bhaveesh Sharma
60
MSSingh
Upasna Vidatha
61
MRJankee
Nasheen Oopuddhye
Total number of students -62 November 2014 Final Part II
Mauritian
Indian
Rodirguan
South African
Male
Female
Male
22
34
-
1
-
1
1
2
Total Female - 38
Total Male - 24